Cisco's Investigation into Vault 7 Leak Uncovers 0-Day Affecting 318 Products
Over 300 Cisco products are affected by a zero-day vulnerability Cisco discovered last week, and for which no patch is available at the time of writing.
Cisco engineers discovered the zero-day following a company-wide effort to investigate how the recently disclosed WikiLeaks "Vault 7" leak affected the company's products.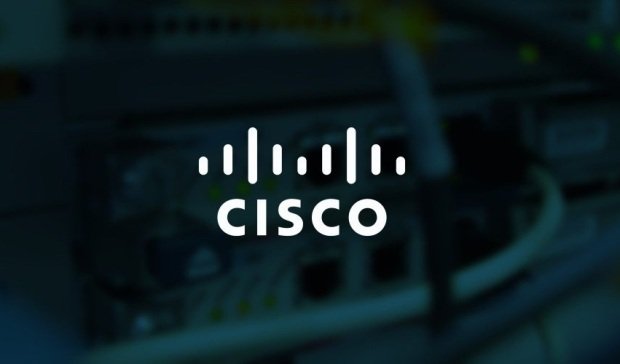 Vault 7 investigation leads to zero-day discovery
Vault 7 is a collection of documents WikiLeaks dumped online two weeks ago, alleging they are internal documentation files for some of the CIA's hacking tools. WikiLeaks published the documentation files first, but promised more data, including binaries, in the future.
Among the nearly 9,000 files included in the Vault 7 leak, there were several mentions of Cisco products. The alleged CIA documentation files named various hacking tools that could exploit Cisco devices in silence, without crashing the device or affecting its normal behavior.
These CIA manuals included clues about what areas of code the malware exploited. As such, Cisco engineers started auditing their firmware for flaws in the mentioned sections.
Zero-day affects Cluster Management Protocol (CMP)
While they may not be sure this is the flaw CIA malware exploited, researchers did find a problem in their code.
This vulnerability (CVE-2017-3881) resides in the Cluster Management Protocol code in Cisco IOS and Cisco IOS XE Software. According to Cisco, the firmware installed on 318 product models is currently affected.
The company's engineers say the zero-day can be exploited only via Telnet, so disabling Telnet and enabling SSH would protect all devices and still give network admins a means to manage devices from remote locations.
If disabling Telnet is not a solution, implementing infrastructure access control lists (iACLs) can help admins limit who can access the Telnet port.
Cisco says it did not detect any attempts to exploit the flaw prior to going public with its findings. Below is the list of all Cisco models affected by the recently disclosed zero-day. Most of the affected devices are network switches.
Cisco Catalyst 2350-48TD-S Switch
Cisco Catalyst 2350-48TD-SD Switch
Cisco Catalyst 2360-48TD-S Switch
Cisco Catalyst 2918-24TC-C Switch
Cisco Catalyst 2918-24TT-C Switch
Cisco Catalyst 2918-48TC-C Switch
Cisco Catalyst 2918-48TT-C Switch
Cisco Catalyst 2928-24TC-C Switch
Cisco Catalyst 2960-24-S Switch
Cisco Catalyst 2960-24LC-S Switch
Cisco Catalyst 2960-24LT-L Switch
Cisco Catalyst 2960-24PC-L Switch
Cisco Catalyst 2960-24PC-S Switch
Cisco Catalyst 2960-24TC-L Switch
Cisco Catalyst 2960-24TC-S Switch
Cisco Catalyst 2960-24TT-L Switch
Cisco Catalyst 2960-48PST-L Switch
Cisco Catalyst 2960-48PST-S Switch
Cisco Catalyst 2960-48TC-L Switch
Cisco Catalyst 2960-48TC-S Switch
Cisco Catalyst 2960-48TT-L Switch
Cisco Catalyst 2960-48TT-S Switch
Cisco Catalyst 2960-8TC-L Compact Switch
Cisco Catalyst 2960-8TC-S Compact Switch
Cisco Catalyst 2960-Plus 24LC-L Switch
Cisco Catalyst 2960-Plus 24LC-S Switch
Cisco Catalyst 2960-Plus 24PC-L Switch
Cisco Catalyst 2960-Plus 24PC-S Switch
Cisco Catalyst 2960-Plus 24TC-L Switch
Cisco Catalyst 2960-Plus 24TC-S Switch
Cisco Catalyst 2960-Plus 48PST-L Switch
Cisco Catalyst 2960-Plus 48PST-S Switch
Cisco Catalyst 2960-Plus 48TC-L Switch
Cisco Catalyst 2960-Plus 48TC-S Switch
Cisco Catalyst 2960C-12PC-L Switch
Cisco Catalyst 2960C-8PC-L Switch
Cisco Catalyst 2960C-8TC-L Switch
Cisco Catalyst 2960C-8TC-S Switch
Cisco Catalyst 2960CG-8TC-L Compact Switch
Cisco Catalyst 2960CPD-8PT-L Switch
Cisco Catalyst 2960CPD-8TT-L Switch
Cisco Catalyst 2960CX-8PC-L Switch
Cisco Catalyst 2960CX-8TC-L Switch
Cisco Catalyst 2960G-24TC-L Switch
Cisco Catalyst 2960G-48TC-L Switch
Cisco Catalyst 2960G-8TC-L Compact Switch
Cisco Catalyst 2960L-16PS-LL Switch
Cisco Catalyst 2960L-16TS-LL Switch
Cisco Catalyst 2960L-24PS-LL Switch
Cisco Catalyst 2960L-24TS-LL Switch
Cisco Catalyst 2960L-48PS-LL Switch
Cisco Catalyst 2960L-48TS-LL Switch
Cisco Catalyst 2960L-8PS-LL Switch
Cisco Catalyst 2960L-8TS-LL Switch
Cisco Catalyst 2960PD-8TT-L Compact Switch
Cisco Catalyst 2960S-24PD-L Switch
Cisco Catalyst 2960S-24PS-L Switch
Cisco Catalyst 2960S-24TD-L Switch
Cisco Catalyst 2960S-24TS-L Switch
Cisco Catalyst 2960S-24TS-S Switch
Cisco Catalyst 2960S-48FPD-L Switch
Cisco Catalyst 2960S-48FPS-L Switch
Cisco Catalyst 2960S-48LPD-L Switch
Cisco Catalyst 2960S-48LPS-L Switch
Cisco Catalyst 2960S-48TD-L Switch
Cisco Catalyst 2960S-48TS-L Switch
Cisco Catalyst 2960S-48TS-S Switch
Cisco Catalyst 2960S-F24PS-L Switch
Cisco Catalyst 2960S-F24TS-L Switch
Cisco Catalyst 2960S-F24TS-S Switch
Cisco Catalyst 2960S-F48FPS-L Switch
Cisco Catalyst 2960S-F48LPS-L Switch
Cisco Catalyst 2960S-F48TS-L Switch
Cisco Catalyst 2960S-F48TS-S Switch
Cisco Catalyst 2960X-24PD-L Switch
Cisco Catalyst 2960X-24PS-L Switch
Cisco Catalyst 2960X-24PSQ-L Cool Switch
Cisco Catalyst 2960X-24TD-L Switch
Cisco Catalyst 2960X-24TS-L Switch
Cisco Catalyst 2960X-24TS-LL Switch
Cisco Catalyst 2960X-48FPD-L Switch
Cisco Catalyst 2960X-48FPS-L Switch
Cisco Catalyst 2960X-48LPD-L Switch
Cisco Catalyst 2960X-48LPS-L Switch
Cisco Catalyst 2960X-48TD-L Switch
Cisco Catalyst 2960X-48TS-L Switch
Cisco Catalyst 2960X-48TS-LL Switch
Cisco Catalyst 2960XR-24PD-I Switch
Cisco Catalyst 2960XR-24PD-L Switch
Cisco Catalyst 2960XR-24PS-I Switch
Cisco Catalyst 2960XR-24PS-L Switch
Cisco Catalyst 2960XR-24TD-I Switch
Cisco Catalyst 2960XR-24TD-L Switch
Cisco Catalyst 2960XR-24TS-I Switch
Cisco Catalyst 2960XR-24TS-L Switch
Cisco Catalyst 2960XR-48FPD-I Switch
Cisco Catalyst 2960XR-48FPD-L Switch
Cisco Catalyst 2960XR-48FPS-I Switch
Cisco Catalyst 2960XR-48FPS-L Switch
Cisco Catalyst 2960XR-48LPD-I Switch
Cisco Catalyst 2960XR-48LPD-L Switch
Cisco Catalyst 2960XR-48LPS-I Switch
Cisco Catalyst 2960XR-48LPS-L Switch
Cisco Catalyst 2960XR-48TD-I Switch
Cisco Catalyst 2960XR-48TD-L Switch
Cisco Catalyst 2960XR-48TS-I Switch
Cisco Catalyst 2960XR-48TS-L Switch
Cisco Catalyst 2970G-24T Switch
Cisco Catalyst 2970G-24TS Switch
Cisco Catalyst 2975 Switch
Cisco Catalyst 3550 12G Switch
Cisco Catalyst 3550 12T Switch
Cisco Catalyst 3550 24 DC SMI Switch
Cisco Catalyst 3550 24 EMI Switch
Cisco Catalyst 3550 24 FX SMI Switch
Cisco Catalyst 3550 24 PWR Switch
Cisco Catalyst 3550 24 SMI Switch
Cisco Catalyst 3550 48 EMI Switch
Cisco Catalyst 3550 48 SMI Switch
Cisco Catalyst 3560-12PC-S Compact Switch
Cisco Catalyst 3560-24PS Switch
Cisco Catalyst 3560-24TS Switch
Cisco Catalyst 3560-48PS Switch
Cisco Catalyst 3560-48TS Switch
Cisco Catalyst 3560-8PC Compact Switch
Cisco Catalyst 3560C-12PC-S Switch
Cisco Catalyst 3560C-8PC-S Switch
Cisco Catalyst 3560CG-8PC-S Compact Switch
Cisco Catalyst 3560CG-8TC-S Compact Switch
Cisco Catalyst 3560CPD-8PT-S Compact Switch
Cisco Catalyst 3560CX-12PC-S Switch
Cisco Catalyst 3560CX-12PD-S Switch
Cisco Catalyst 3560CX-12TC-S Switch
Cisco Catalyst 3560CX-8PC-S Switch
Cisco Catalyst 3560CX-8PT-S Switch
Cisco Catalyst 3560CX-8TC-S Switch
Cisco Catalyst 3560CX-8XPD-S Switch
Cisco Catalyst 3560E-12D-E Switch
Cisco Catalyst 3560E-12D-S Switch
Cisco Catalyst 3560E-12SD-E Switch
Cisco Catalyst 3560E-12SD-S Switch
Cisco Catalyst 3560E-24PD-E Switch
Cisco Catalyst 3560E-24PD-S Switch
Cisco Catalyst 3560E-24TD-E Switch
Cisco Catalyst 3560E-24TD-S Switch
Cisco Catalyst 3560E-48PD-E Switch
Cisco Catalyst 3560E-48PD-EF Switch
Cisco Catalyst 3560E-48PD-S Switch
Cisco Catalyst 3560E-48PD-SF Switch
Cisco Catalyst 3560E-48TD-E Switch
Cisco Catalyst 3560E-48TD-S Switch
Cisco Catalyst 3560G-24PS Switch
Cisco Catalyst 3560G-24TS Switch
Cisco Catalyst 3560G-48PS Switch
Cisco Catalyst 3560G-48TS Switch
Cisco Catalyst 3560V2-24DC Switch
Cisco Catalyst 3560V2-24PS Switch
Cisco Catalyst 3560V2-24TS Switch
Cisco Catalyst 3560V2-48PS Switch
Cisco Catalyst 3560V2-48TS Switch
Cisco Catalyst 3560X-24P-E Switch
Cisco Catalyst 3560X-24P-L Switch
Cisco Catalyst 3560X-24P-S Switch
Cisco Catalyst 3560X-24T-E Switch
Cisco Catalyst 3560X-24T-L Switch
Cisco Catalyst 3560X-24T-S Switch
Cisco Catalyst 3560X-24U-E Switch
Cisco Catalyst 3560X-24U-L Switch
Cisco Catalyst 3560X-24U-S Switch
Cisco Catalyst 3560X-48P-E Switch
Cisco Catalyst 3560X-48P-L Switch
Cisco Catalyst 3560X-48P-S Switch
Cisco Catalyst 3560X-48PF-E Switch
Cisco Catalyst 3560X-48PF-L Switch
Cisco Catalyst 3560X-48PF-S Switch
Cisco Catalyst 3560X-48T-E Switch
Cisco Catalyst 3560X-48T-L Switch
Cisco Catalyst 3560X-48T-S Switch
Cisco Catalyst 3560X-48U-E Switch
Cisco Catalyst 3560X-48U-L Switch
Cisco Catalyst 3560X-48U-S Switch
Cisco Catalyst 3750 Metro 24-AC Switch
Cisco Catalyst 3750 Metro 24-DC Switch
Cisco Catalyst 3750-24FS Switch
Cisco Catalyst 3750-24PS Switch
Cisco Catalyst 3750-24TS Switch
Cisco Catalyst 3750-48PS Switch
Cisco Catalyst 3750-48TS Switch
Cisco Catalyst 3750E-24PD-E Switch
Cisco Catalyst 3750E-24PD-S Switch
Cisco Catalyst 3750E-24TD-E Switch
Cisco Catalyst 3750E-24TD-S Switch
Cisco Catalyst 3750E-48PD-E Switch
Cisco Catalyst 3750E-48PD-EF Switch
Cisco Catalyst 3750E-48PD-S Switch
Cisco Catalyst 3750E-48PD-SF Switch
Cisco Catalyst 3750E-48TD-E Switch
Cisco Catalyst 3750E-48TD-S Switch
Cisco Catalyst 3750G-12S Switch
Cisco Catalyst 3750G-12S-SD Switch
Cisco Catalyst 3750G-16TD Switch
Cisco Catalyst 3750G-24PS Switch
Cisco Catalyst 3750G-24T Switch
Cisco Catalyst 3750G-24TS Switch
Cisco Catalyst 3750G-24TS-1U Switch
Cisco Catalyst 3750G-48PS Switch
Cisco Catalyst 3750G-48TS Switch
Cisco Catalyst 3750V2-24FS Switch
Cisco Catalyst 3750V2-24PS Switch
Cisco Catalyst 3750V2-24TS Switch
Cisco Catalyst 3750V2-48PS Switch
Cisco Catalyst 3750V2-48TS Switch
Cisco Catalyst 3750X-12S-E Switch
Cisco Catalyst 3750X-12S-S Switch
Cisco Catalyst 3750X-24P-E Switch
Cisco Catalyst 3750X-24P-L Switch
Cisco Catalyst 3750X-24P-S Switch
Cisco Catalyst 3750X-24S-E Switch
Cisco Catalyst 3750X-24S-S Switch
Cisco Catalyst 3750X-24T-E Switch
Cisco Catalyst 3750X-24T-L Switch
Cisco Catalyst 3750X-24T-S Switch
Cisco Catalyst 3750X-24U-E Switch
Cisco Catalyst 3750X-24U-L Switch
Cisco Catalyst 3750X-24U-S Switch
Cisco Catalyst 3750X-48P-E Switch
Cisco Catalyst 3750X-48P-L Switch
Cisco Catalyst 3750X-48P-S Switch
Cisco Catalyst 3750X-48PF-E Switch
Cisco Catalyst 3750X-48PF-L Switch
Cisco Catalyst 3750X-48PF-S Switch
Cisco Catalyst 3750X-48T-E Switch
Cisco Catalyst 3750X-48T-L Switch
Cisco Catalyst 3750X-48T-S Switch
Cisco Catalyst 3750X-48U-E Switch
Cisco Catalyst 3750X-48U-L Switch
Cisco Catalyst 3750X-48U-S Switch
Cisco Catalyst 4000 Supervisor Engine I
Cisco Catalyst 4000/4500 Supervisor Engine IV
Cisco Catalyst 4000/4500 Supervisor Engine V
Cisco Catalyst 4500 Series Supervisor Engine II-Plus
Cisco Catalyst 4500 Series Supervisor Engine II-Plus-TS
Cisco Catalyst 4500 Series Supervisor Engine V-10GE
Cisco Catalyst 4500 Series Supervisor II-Plus-10GE
Cisco Catalyst 4500 Supervisor Engine 6-E
Cisco Catalyst 4500 Supervisor Engine 6L-E
Cisco Catalyst 4900M Switch
Cisco Catalyst 4928 10 Gigabit Ethernet Switch
Cisco Catalyst 4948 10 Gigabit Ethernet Switch
Cisco Catalyst 4948 Switch
Cisco Catalyst 4948E Ethernet Switch
Cisco Catalyst 4948E-F Ethernet Switch
Cisco Catalyst Blade Switch 3020 for HP
Cisco Catalyst Blade Switch 3030 for Dell
Cisco Catalyst Blade Switch 3032 for Dell M1000E
Cisco Catalyst Blade Switch 3040 for FSC
Cisco Catalyst Blade Switch 3120 for HP
Cisco Catalyst Blade Switch 3120X for HP
Cisco Catalyst Blade Switch 3130 for Dell M1000E
Cisco Catalyst C2928-24LT-C Switch
Cisco Catalyst C2928-48TC-C Switch
Cisco Catalyst Switch Module 3012 for IBM BladeCenter
Cisco Catalyst Switch Module 3110 for IBM BladeCenter
Cisco Catalyst Switch Module 3110X for IBM BladeCenter
Cisco Embedded Service 2020 24TC CON B Switch
Cisco Embedded Service 2020 24TC CON Switch
Cisco Embedded Service 2020 24TC NCP B Switch
Cisco Embedded Service 2020 24TC NCP Switch
Cisco Embedded Service 2020 CON B Switch
Cisco Embedded Service 2020 CON Switch
Cisco Embedded Service 2020 NCP B Switch
Cisco Embedded Service 2020 NCP Switch
Cisco Enhanced Layer 2 EtherSwitch Service Module
Cisco Enhanced Layer 2/3 EtherSwitch Service Module
Cisco Gigabit Ethernet Switch Module (CGESM) for HP
Cisco IE 2000-16PTC-G Industrial Ethernet Switch
Cisco IE 2000-16T67 Industrial Ethernet Switch
Cisco IE 2000-16T67P Industrial Ethernet Switch
Cisco IE 2000-16TC Industrial Ethernet Switch
Cisco IE 2000-16TC-G Industrial Ethernet Switch
Cisco IE 2000-16TC-G-E Industrial Ethernet Switch
Cisco IE 2000-16TC-G-N Industrial Ethernet Switch
Cisco IE 2000-16TC-G-X Industrial Ethernet Switch
Cisco IE 2000-24T67 Industrial Ethernet Switch
Cisco IE 2000-4S-TS-G Industrial Ethernet Switch
Cisco IE 2000-4T Industrial Ethernet Switch
Cisco IE 2000-4T-G Industrial Ethernet Switch
Cisco IE 2000-4TS Industrial Ethernet Switch
Cisco IE 2000-4TS-G Industrial Ethernet Switch
Cisco IE 2000-8T67 Industrial Ethernet Switch
Cisco IE 2000-8T67P Industrial Ethernet Switch
Cisco IE 2000-8TC Industrial Ethernet Switch
Cisco IE 2000-8TC-G Industrial Ethernet Switch
Cisco IE 2000-8TC-G-E Industrial Ethernet Switch
Cisco IE 2000-8TC-G-N Industrial Ethernet Switch
Cisco IE 3000-4TC Industrial Ethernet Switch
Cisco IE 3000-8TC Industrial Ethernet Switch
Cisco IE-3010-16S-8PC Industrial Ethernet Switch
Cisco IE-3010-24TC Industrial Ethernet Switch
Cisco IE-4000-16GT4G-E Industrial Ethernet Switch
Cisco IE-4000-16T4G-E Industrial Ethernet Switch
Cisco IE-4000-4GC4GP4G-E Industrial Ethernet Switch
Cisco IE-4000-4GS8GP4G-E Industrial Ethernet Switch
Cisco IE-4000-4S8P4G-E Industrial Ethernet Switch
Cisco IE-4000-4T4P4G-E Industrial Ethernet Switch
Cisco IE-4000-4TC4G-E Industrial Ethernet Switch
Cisco IE-4000-8GS4G-E Industrial Ethernet Switch
Cisco IE-4000-8GT4G-E Industrial Ethernet Switch
Cisco IE-4000-8GT8GP4G-E Industrial Ethernet Switch
Cisco IE-4000-8S4G-E Industrial Ethernet Switch
Cisco IE-4000-8T4G-E Industrial Ethernet Switch
Cisco IE-4010-16S12P Industrial Ethernet Switch
Cisco IE-4010-4S24P Industrial Ethernet Switch
Cisco IE-5000-12S12P-10G Industrial Ethernet Switch
Cisco IE-5000-16S12P Industrial Ethernet Switch
Cisco ME 4924-10GE Switch
Cisco RF Gateway 10
Cisco SM-X Layer 2/3 EtherSwitch Service Module
 Source:https://www.bleepingcomputer.com