Inventory management employee working with Police arrested for selling police guns in dark web
Authorities in the Swiss town of Schwyz have accused a former Kantonspolizei employee of selling firearms in illegal dark web forums.
According to reports, between 2012 and 2013 the defendant sold weapons and ammunition through a vendor account on a hacking forum whose name was not revealed. During the raid of their home, police seized 80 firearms and tens of thousands of active cartridges.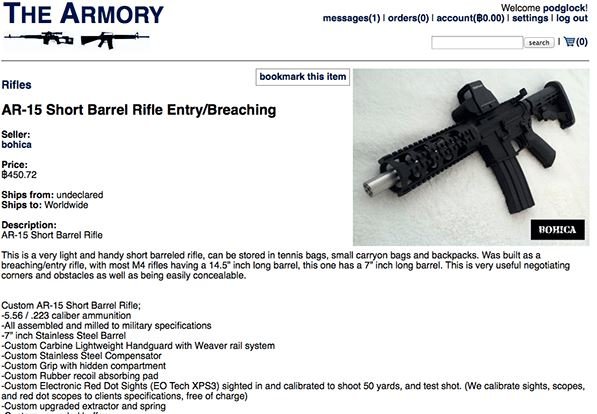 The defendant worked as Chief logistics officer at Schwyz Cantonal Police until April 2018. By the time he stopped working in the police, the Zurich authorities had already begun investigating his possible links to these illicit activities. While working for the police, the defendant would have abused his post by buying high-value ammunition for sale on the dark web.
As part of his criminal activities, the 57-year-old individual would have created legitimate purchase orders that his superiors signed without question. He later modified these orders as he pleased so that he could obtain the weapons he would sell on the dark web. According to the Federal Prosecutor's Office, the suspect worked with an accomplice in Germany to whom he provided information on certain police investigations. 
The Federal Police Office and the police in the canton of Zurich are working together with law enforcement in Germany in the case. Law enforcement in both countries is still investigating both suspects.