Founder of hacktivist group Anonymous is organizing an open interview session and anybody can ask him anything here
Aubrey Cottle, noted as the founder of the hacktivist movement Anonymous, has returned to public exposure with the intention of combating far-right rhetoric and dementing postulates like the popular QAnon. According to a report published in The Atlantic, Cottle founded the movement in the early past decade, generating politically motivated computer chaos ever since.
Over the weekend, Cottle participated in a Q&A session on Reddit in which he mentioned that he has made the decision to "end the QAnon game".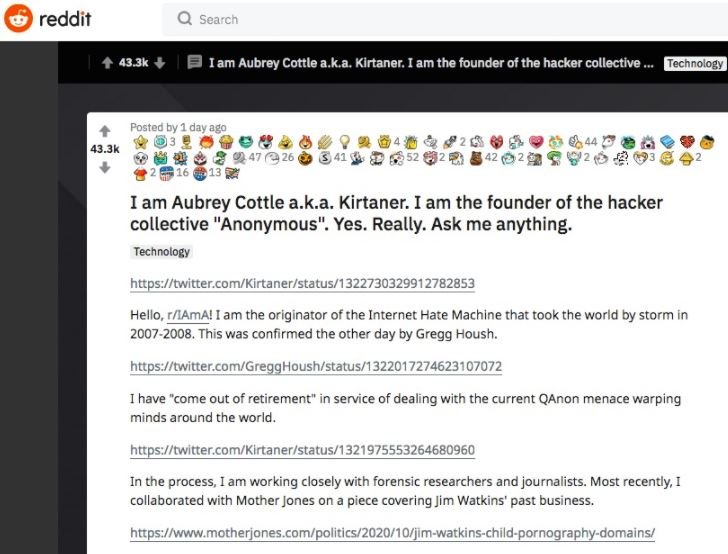 Cottle was willing to answer any questions, from whether he is married to the worst things he has found on the Internet from his hacking activities. On his future plans, Cottle mentioned that his main interest is to "discredit the charlatans behind this alternative reality game that went wrong and end QAnon."
"America is on the brink of civil war and these functional QAnon idiots are on the front line," the official added.
It should be noted that QAnon is a group of far-right conspiracy theorists who believe world leaders and even some Hollywood celebrities run a child sex trafficking network. The drivers of this rhetoric also argue that this group has conspired against Donald Trump since taking over the U.S. presidency.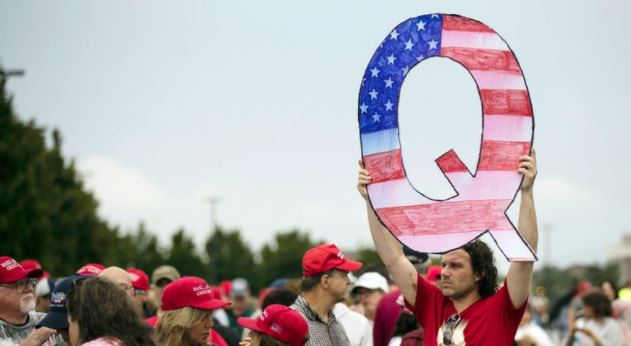 On the other hand, Anonymous started at 4chan almost 20 years ago, peaking in 2012. One of the most remembered attacks occurred against the church of Scientology, as well as targeting companies such as Mastercard and PayPal, blocking their donations from WikiLeaks in 2010. Since then dozens of people have been arrested for their participation in the hacktivism group.
In 2012, Time called Anonymous one of the "100 Most Influential People" in the world, although the group's operations have shrunk considerably in recent years.