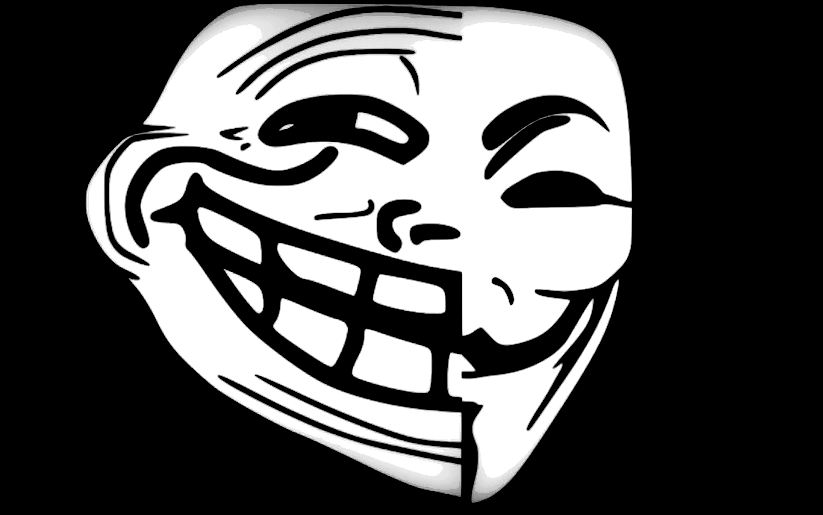 Short Bytes: Anonymous hacktivist group has just hacked an ISIS propaganda website on the dark web. Trolling ISIS and its supporters, the group has replaced it with an advertisement of a website selling drugs like Viagra and Prozac.
J
ust a couple of days ago, we reported that
ISIS is spreading its operations to the Darknet
to escape the hackers and surveillance agencies. However, security experts outlined multiple rookie flaws in the new website, that made it vulnerable to hacking.
Now, GhostSec, a group affiliated with Anonymous, has taken down an ISIS propaganda website on the dark web and replaced it with an advertisement of Viagra and a 'calm down' message for ISIS-supporting extremists.
Here's the complete message posted on the hacked ISIS Darknet website:
Too Much ISIS. Enhance your calm. Too many people are into this ISIS-stuff. Please gaze upon this lovely ad so we can upgrade our infrastructure to give you ISIS content you all so desperately crave.
Along with the message, you can spot an advertisement of a site that calls itself "the number one bitcoin online pharmacy."
Also read: Welcome to the Darknet: The Underground for the "Underground"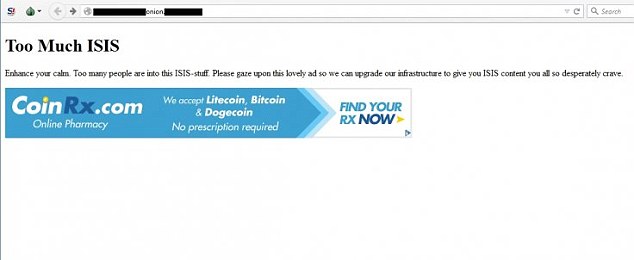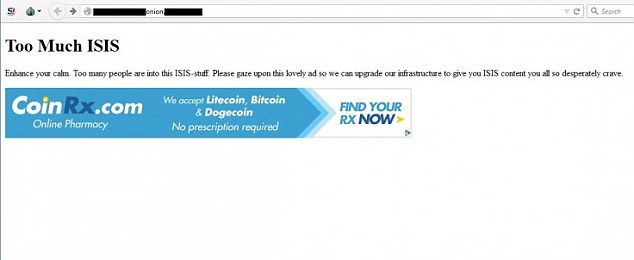 For those who don't know, darknet is the hidden part of the web that does not show up in the searches or social media. To access this, you need to use software suites like TOR.
It should be noted that Anonymous has now aimed to target the ISIS websites by DDoSing and other methods of hacking. The hacktivist group has faced lots of criticism as Twitter labelled its submitted lists of ISIS accounts as "wildly inaccurate".
Well, for the time being, Anonymous has trolled the ISIS and its supporters in an epic manner.
Get Cyber Security Hacker Training & Certification Bundle at fossBytes store